Explore all that Southwest Colorado has to offer from Circle K Guest Ranch
Our San Juan Mountain location makes us an ideal base camp for family daytrips to numerous area attractions
MESA VERDE NATIONAL PARK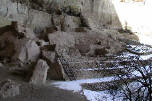 Tour the world's largest collection of ancient cliff dwellings right here in southwest Colorado! Mesa Verde National Park is the archaeological gem of the southwest. The National Park features a museum, exhibits, arts and crafts, gift shops, a book store, restaurants, self-tours and ranger guided tours; open year-round. Approximately 50 miles from Circle K Guest Ranch.
For more information visit: Mesa Verde Country® website | Mesa Verde National Park website
DURANGO SILVERTON NARROW GAUGE RAILROAD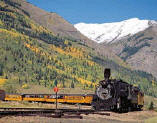 Ride this historic steam powered narrow gauge railroad from Durango to Silverton through 45 miles of spectacular canyons and peaks. May through October and a winter train. Advanced reservations recommended. Approximately 70 miles from Circle K Ranch.
For more information visit: Durango & Silverton Train website
TELLURIDE, COLORADO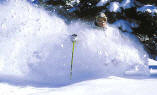 A National Historic District, well known for its terrific powder skiing and littany of eclectic festivals. Cultural events every summer weekend: Bluegrass, Chamber Music, Jazz Celebration, Wine Festival and the internationally acclaimed Film Festival. Activities: Jeeping, Rafting, ride the ski gondola free of charge in summer and winter. Approximately 38 miles from Circle K Guest Ranch.
For more information visit: Official website of Telluride, Colorado
DOLORES, COLORADO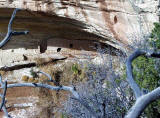 Anasazi Heritage Center and Museum, located just outside of Dolores, is part of the new Canyons of the Ancients National Monument, and features self-guided tours, archaeological exhibits and the Escalante and Dominguez Ancestral Puebloan sites. Dolores is well known for excellent cross country ski trails and is home to McPhee Lake, the second largest body of water in Colorado, which features a marina, fishing and water sports. Approximately 26 miles from Circle K Guest Ranch.
For more information visit: Dolores, Colorado Chamber website
RICO, COLORADO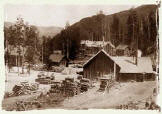 Historic 1880's Colorado mining town, Rico features an historic walking tour, mountain biking, backpacking, off-road driving, cross-country skiing, and brilliant fall colors on the San Juan Skyway National Scenic Byway. Approximately 10 miles from Circle K Guest Ranch.
For more information visit: Town of Rico website
MOUNTAIN LAKES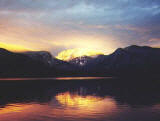 Photographic opportunities abound in our spectacular high country! This lake is just one example of the magnificent mountain lakes of southwest Colorado, within 20 miles of Circle K Guest Ranch.
RIVER RAFTING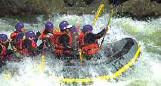 For thrill seekers who enjoy the challenge of shooting the rapids, whitewater river rafting is available in Durango and Telluride, Colorado.
For more information visit: River Rafting in Telluride | River Rafting in Durango