STAY AT CIRCLE K AND HELP CHANGE LIVES!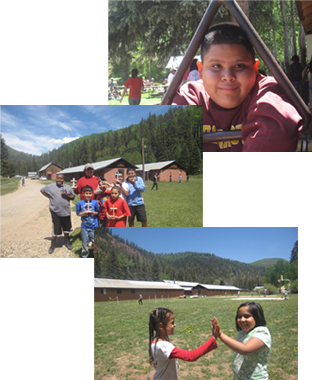 Circle K Ranch has been opening their arms to and
sponsoring inner city children for over thirty five years
, enabling them to come enjoy a life changing camp experience. This is what was on the heart of Al and Joan Cannon when they purchased the Circle K Ranch back in the early 80's and continues to be at the heart of all that we do. It is the highlight of our summer experience to host these groups of disadvantaged children. Seeing the smiles on their faces and the transformation in their lives is extremely rewarding.
A portion of every dollar goes to help us serve these beautiful children.
So while you are enjoying your family vacation you can know that you are also helping a deserving child to have an experience of a lifetime. Call us anytime for more information: (970)562-3826 or 800-477-6381.
Call or e-mail TODAY!
1-800-477-6381
for reservations